XHot-N-Beefy (Seasonal 2018/2019)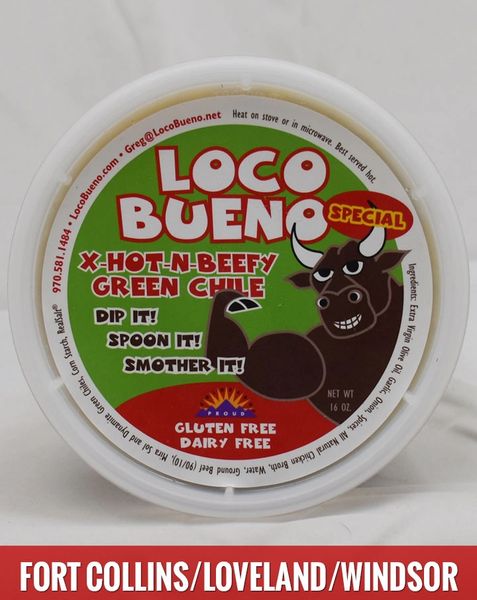 XHot-N-Beefy (Seasonal 2018/2019)
Available for a short time this Fall and Winter. If you like HOT (and Beefy:) this one is for you, loaded with Dynamite and Pueblo Chiles, Muy Bueno!
Sold frozen, 16 oz.

Ingredients: Extra Virgin Olive Oil, Onion, Garlic, All Natural Chicken Base, Spices, Real Salt®, Water, Pueblo and Dynamite Green Chiles, Lean Ground Beef 90/10, Corn Starch

Our chile sauces are currently only available for local Fort Collins/Loveland/Windsor area delivery or at our upcoming Markets and Shows.

Reviews